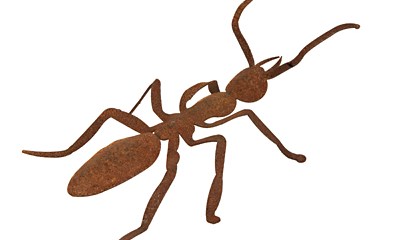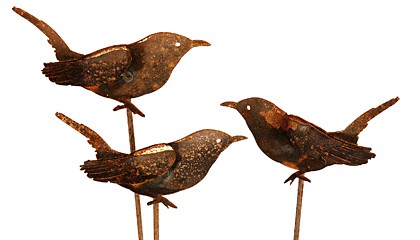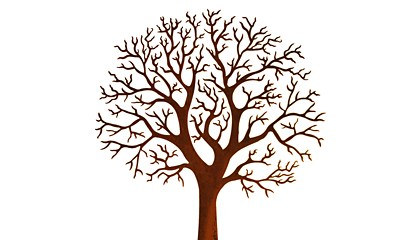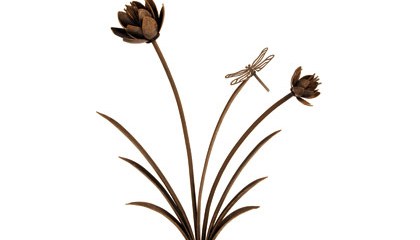 Stallholder Details
Overwrought
92 Powells Lane
Mt Franklin Vic 3461
0403 675 170 or 03 4407 8502
Overwrought
Founded in 2006 by artist David Dawson, Overwrought is a business dedicated to creating beautiful hand-made decorative metal work. Using traditional blacksmithing techniques and contemporary metalworking we produce a wide variety of wrought iron work including ornate gates, wall panels, sculpture, garden art, birdbaths, privacy screens, signage, notice-boards, light-boxed wall art, furniture, out door fire places, water features, archways and security doors.
Overwrought has a large showroom in the heart of Daylesford township. Inspired by the surrounding picturesque landscape are garden beds peppered with wrought iron sculptures and garden stakes. The central pond is decorated with gorgeous garden art: bird of paradise, monstera, lotus flowers, lily pads, frogs and dragonflies. Every available space is adorned with decorative metalwork, wall panels, ornate gates and furniture. Beautiful benches offer a welcome seat to take in the peaceful ambiance and surrounding buffet of artwork. The display offers visitors ideas for what they can do in their own homes and friendly staff is available for assistance and suggestions.
Further inside is the indoor artwork and sculpture as well as display portfolios with examples of commissioned pieces.
Overwrought's product range can be purchased off the shelf via our website www.overwrought.com.au or showroom at 61 Central Springs Road, Daylesoford, Victoria. We also welcome visitors to our workshop at 3c/39 East Street, Daylesford, Victoria.
Commissioned pieces are also welcomed.
Email: david@overwrought.com.au
Workshop