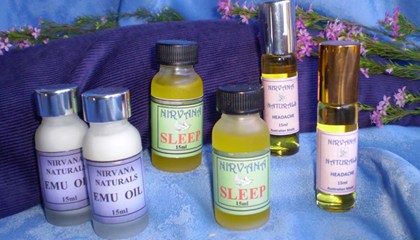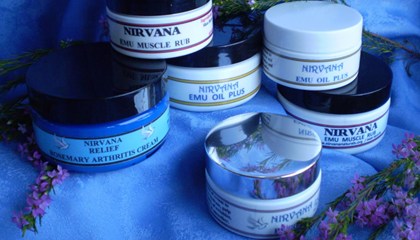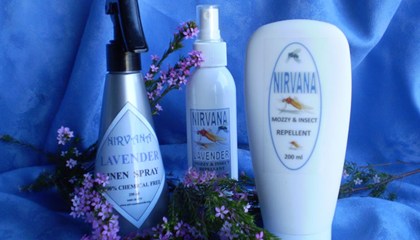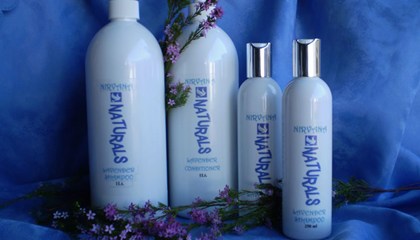 Nirvana Naturals
The name NIRVANA means the combining of body , soul & spirit. We chose this name to represent the blending of what we believe to be the best quality of base and Essential Oils that are attainable at any given time of the year and manufacture.
As with all things it is not always possible to obtain 100% certified ingredients, however we do strive to maintain a excellent balance of organic and natural oils. You can be sure that the products that we produce are all within the guide lines of any certifying body.
All the oils used are provided by nature via plants and flowers and distilled by some of the finest distillers around. Where possible oils are obtained from local farmers and distilleries.
If at any time you may have a question or place an order we are only too pleased to help.