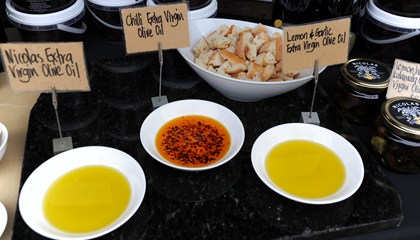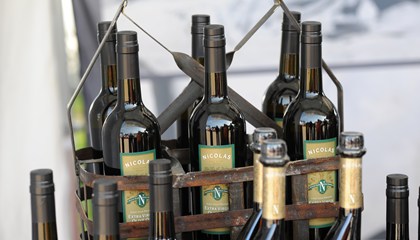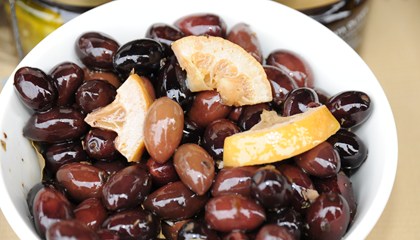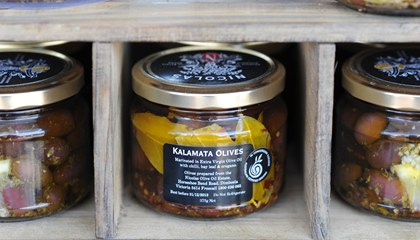 Stallholder Details
Nicolas Olive Estate
Horseshoe Bend Rd
Dimboola Vic
Nicolas Olive Estate
Nicolas Olive Estate is located in Dimboola - 315km from Melbourne (Approximately halfway between Melbourne and Adelaide). Situated on the edge of Western Victoria's Little Desert National Park, just across from the Wimmera River.
The Nicolas Olive Estate is 307acres (122 hectares). It consists of approximately 21,000 olive trees which were planted in 1945 into the crisp white "beach like" sandy soil that dominates the Wimmera region.
Our varieties include Kalamata, Jumbo Kalamata, Oil Kalamata, Tiny Oil Kalamata, Volos, Sevillano, Mission, Verdale, Mediterranean and others which are still being identified.
The Nicolas First Cold Pressed Extra Virgin Olive Oil is a combination of three varieties of Kalamata olives, Verdale, Mission and Mediterranean olives and is very light and fruity with a hint of pepper - plus is free from any chemical sprays.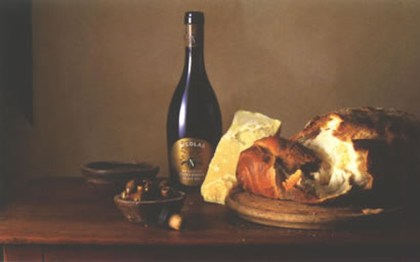 The Nicolas family come from Gargaliani, Kalamata where they have grown olives for three generations. There they produced one of the finest extra virgin olive oils in Greece. Now they produce the finest olive oil in Australia
Family and Tradition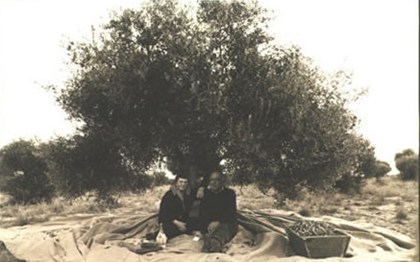 The grove was planted in 1945. The right soil and climate have created a perfect grove for producing exceptional oil. At the Nicolas Olive Estate, Dimboola, the family follows methods with organically grown estate olives to produce a quality oil of the finest flavour and distinction