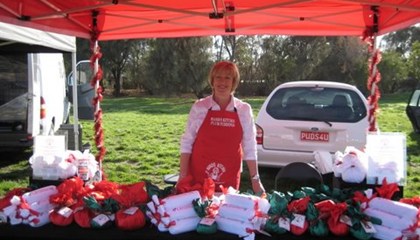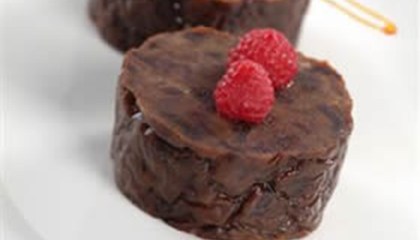 Stallholder Details
Mandi's Kitchen Christmas & Gourmet Puddings
03 9578 3418 / 0410 579 797
Mandi's Kitchen Christmas & Gourmet Puddings
All my puddings are boiled in the cloth for a minimum of 6 hours, in old fashioned gas fired coppers. They are made individually hand-made from the best ingredients available from around Australia (where possible) including the finest brandy from the Barossa Valley, free range eggs, the best of Australian vine fruits, macadamia nuts from North Queensland, fresh butter and hand-crumbed bread.
There are no colours, preservatives or additives in my puddings. Each pudding is beautifully decorated and have a shelf life of a minimum of 12 months from the time of purchase. They only need to be re-heated in the microwave or you can steam as per instructions on the tags.
Also available in log shapes are my Gourmet range that make a wonderful alternative to Christmas pudding or a fantastic dessert to have in the pantry all year round. Come to the market and sample the following flavours:-- Triple Chocolate, Date & Toffee, Macadamia & Brandy, Chocolate Rum & Raisin, Mango & Brandy and Chocolate & Orange.
All my puddings are available online with a flat fee of $10 delivery anywhere in Victoria (up to 10 kilos) and $15 interstate postage
Wholesale prices available for CORPORATE GIFTS & FUNDRAISING - have your company/charity logo with a message screen printed onto a white calico cloth with matching ribbons to personalise your Christmas gift.
Mandi's Kitchen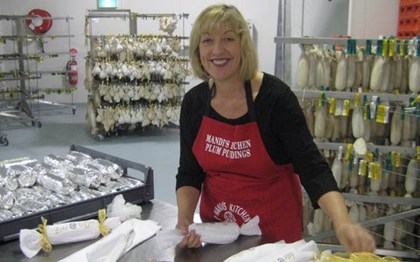 I make Traditional Christmas Puddings and logs and also a Gluten Free Christmas Pudding (with no dairy, wheat, sugar or gluten) and these are both available in different sizes.