Stallholder Details
Just Sweets
26 Upton Street
Altona
Markets
Contact Stallholder

Visit Our Website
Just Sweets
Just Sweets was first established in Altona North, and has quickly grown to become a leading brand that our valued customers trust. We are located at 26 Upton Street, Altona where our customers can come to our premises to buy their favourite Rocky Road, Choc Freckles, Gingerbread, Chocolates, Lollies & much more direct from our show room; or just relax and have a cup of our fabulous coffee. We support FAIRTRADE Coffee; beans are sourced from premium organic growing regions and roasted fresh in Australia. Our products are also available online via our website www.justsweets.com.au
Support from our customers has been overwhelming & is warmly appreciated.
Today, we proudly remain a family owned & operated business as part of the fabulous Altona community and continue to produce boutique quality hand-made confectionery.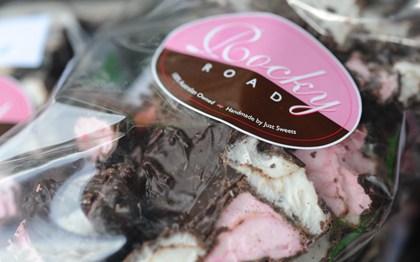 We are always passionate about using the finest natural ingredients to hand-make our delicious Rocky Road, Chocolates & Much More Yummy produce. We will be adding extra features over the next few months, so check in and see what's happening www.justsweets.com.au or at Just Sweets in Altona.