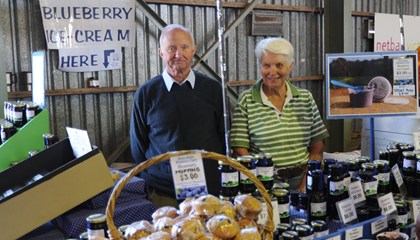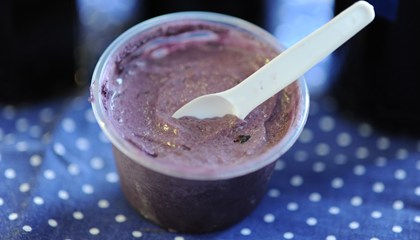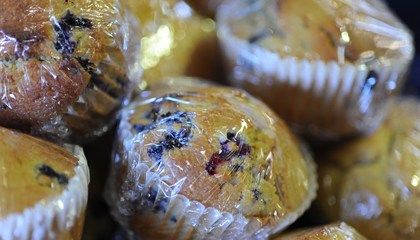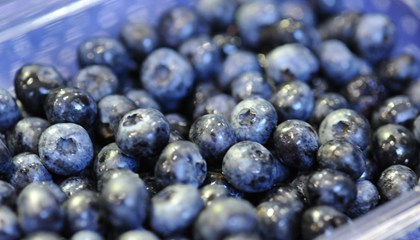 Drum Drum Farm
Local growers of "Demeter" Certified Bio-dynamic Blueberries

** Fresh blueberries are available at our stall Red Hill January come early **

We have the best blueberry jam, blueberry topping for your icecream, blueberry cordial, chutney & preserves, BBQ Sauce and vinegar. Also blueberry muffins and blueberry ice cream in a dixie cup.

All products are made using our own delicious bio-dynamic fruit. They are made by us on our farm; just 10km from the Red Hill market.
Red Hill Community Market is the only market we attend. Our stall is located just inside the 'sheep door' entrance of the BIG pavilion.
Blueberry Jam