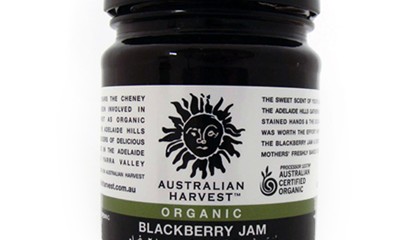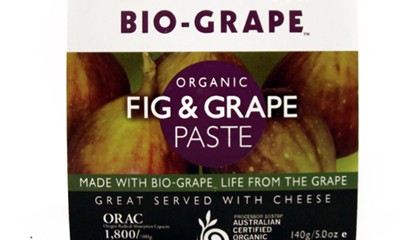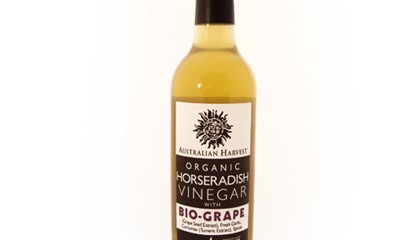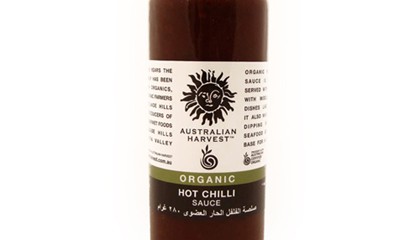 Stallholder Details
Australian Harvest Fine Foods
7-10 The North Gateway
Coldstream VIC 3770
Markets
Australian Harvest Fine Foods
Australian Harvest is based at Coldstream in Victoria's Yarra Valley and produces a wide range of Gourmet Fine Foods, including the recently released BIO-GRAPE range of delicious functional foods, which compliments the existing range of Liquored Fruits and Panforte, Nougat, rich Jellies, Pastes, Jams, Sauces, Mustards and Olives.
BIO GRAPE - Life from the Grape. Australian Harvest Fine Foods have released a range of delicious high ORAC functional foods made with added BIO_GRAPE, the dark blue colour pigment extracted from the skin and seeds of red wine grapes which is a powerful antioxident.
ORAC - Oxygen Radical Absorption Capcity. The BIO-GRAPE high ORAC foods have been clinically tested in Massachusetts by America's foremost technicians specializing in antioxident research.
A range of delicious BIO-GRAPE pastes and grape seed crackers to serve with cheeses, red wine JUS to use as the base for a salad dressing, red wine chilli sauce which is great as a steak or BBQ sauce and BIO-GRAPE red wine chocolates.
Gallery